If you have visited before - Please clear your cache or hit refresh on EVERY page you look at! Things are getting updated daily! 5/3/2020
There are a lot of animals of all ages that will be offered for sale this year as we cut our numbers.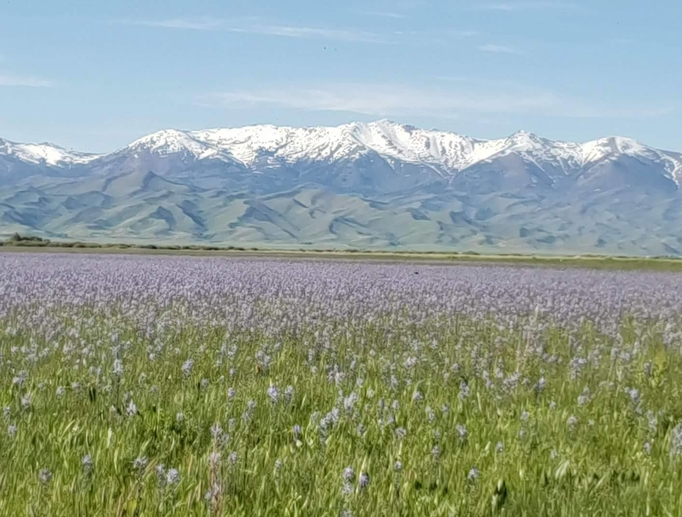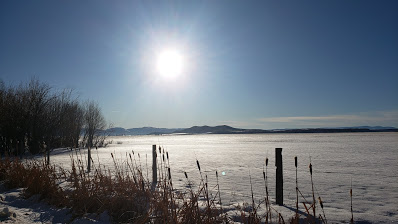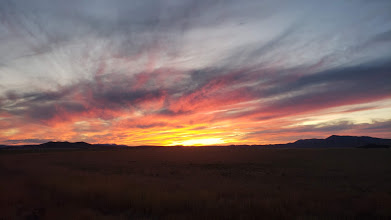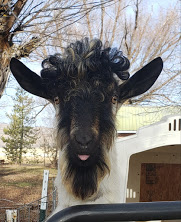 ~Where form meets function
---
We are located on the high Camas Prairie in Central Idaho, at the base of Sawtooth National Forest. We maintain a small herd of Alpine dairy goats that excel in both production and show. We are on DHIR test, and also participate in linear appraisal. Though we are not able to attend many shows, the herd has done very well in their limited outings and we have had multiple top ten placings at the ADGA National Show. We are also proud to have had several does make the Top Ten list for production, including does sold to other herds.
It should be noted that we are NOT a commercial dairy. We have neither the need nor the desire to milk every goat to a full 305 day lactation. While we will give those special does the chance to prove themselves, we do dry off the entire herd early in the fall every other year or so. We are very proud of the production numbers that our buyers have put up, proving that our girls do milk - even under differing climates and management.
Our herd is tested negative for CAE, and kids are bottle raised on heat-treated colostrum and pasteurized milk. We routinely test the entire herd every winter. Goats are fed free choice alfalfa and grass hay raised on our own farm, and we use a 12-16% dairy goat feed for the milkers. CD/T, Lysigin, Pasturella vaccines, BoSe, Copper bolusing and worming are done on a regular basis.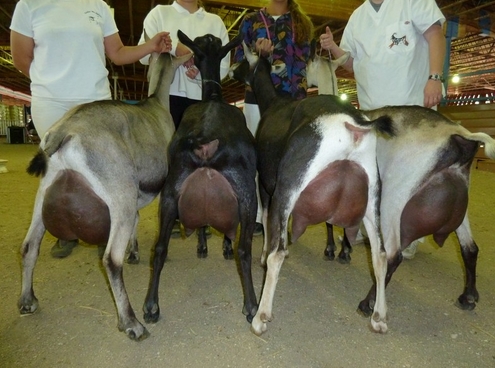 Some of the old girls winning Best Dairy Herd - Left to Right - Sunshine, Lippy, Innuendo, Diva
---
Albert & Tracy Stampke
PO BX 73
Fairfield, Idaho 83327
208-539-2974

gotgoat@rtci.net

(we are generally easiest to reach via e-mail or text, especially during the busy kidding season)