Click for ADGA Pedigree
LA@ 1 yr: 86 VVVV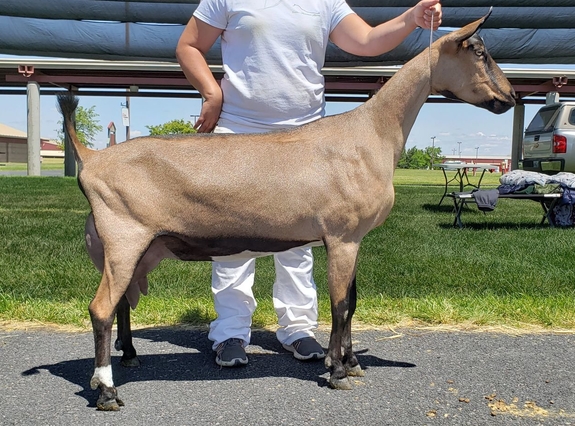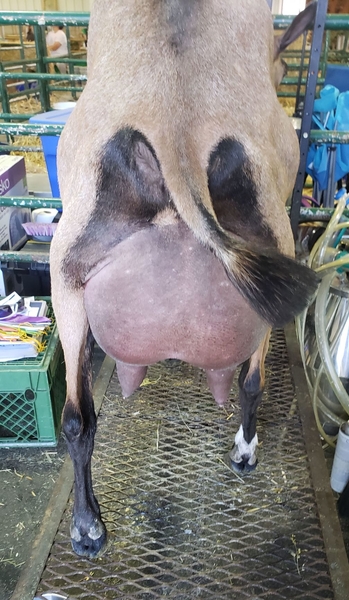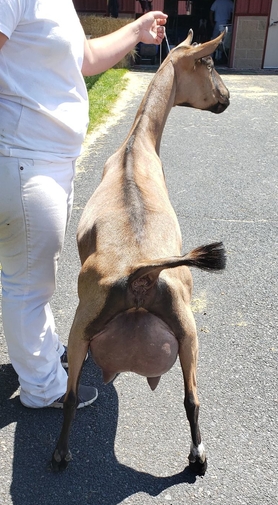 2 yr old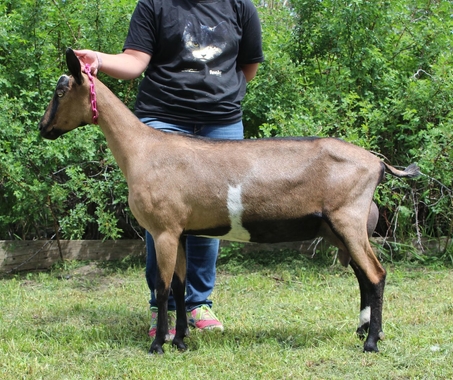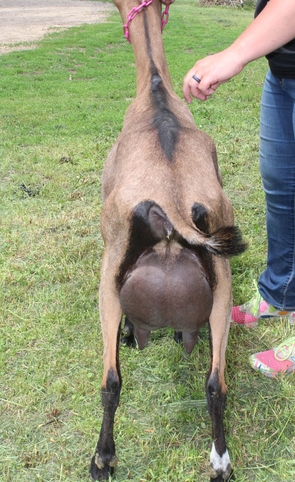 Yearling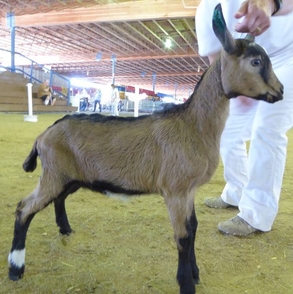 Baby Bracelet
Showkayce, or "Bracelet" as she is known in the barn, was named after one of my all-time favorite Arabian stallions. Just like that stallion, she has that special something that shines. She was a standout from the moment she was born. She is incredibly long....long neck, long body, long rump. With so much length to her, she is going to take some time to mature, and for this girl...we can wait.
She was 13th place 2 yr old at the 2019 National show, which is where we found that we need to either hide Albert from her sight, or make him show her himself! She was VERY vocal trying to find him!
Her mammary system is perfectly shaped, with plumb teats, and milks out to absolutely nothing. We have had a heck of a time trying to get her to dry off this year, and she is still being milked as of January.
Showkayce is bred to Lacey Oak OC Ambition for late March kids.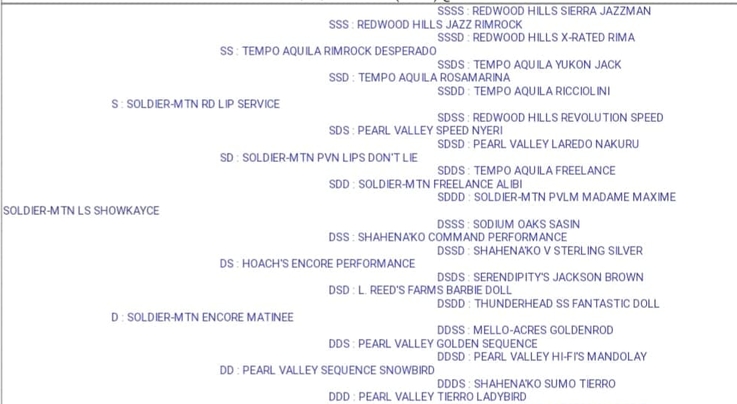 MILK RECORD

LIFETIME TO DATE:
324-3919-125-100